documentary WEDDING PHOTOGRAPHy - DEVOn, dorset, somerset
Hi there, welcome and congrats on the engagement! We are Katherine and Steve, husband and wife photographers and videographers capturing beautiful weddings in Devon, Dorset, Somerset and Cornwall. We'd describe our style as natural, documentary and our approach as unobtrusive. At your wedding we are a calming and friendly presence blending in like a guest with an ace camera.
Whilst you can always expect the 'must have' moments we will always aim to give you goosebumps with the fleeting nano-moments. Observing and capturing your day as it genuinely unfolds is our happy place. So...have a look at our gallery, read the kind words from our epic couples and if you are feeling excited butterflies that we might be 'the ones' we would love to hear from you.

Finding the words to express our gratitude is difficult, but it never ceases to amaze me how stunning our photos are...
CREATIVE/ GENUINE/ MODERN/
Our natural, candid style of photography and videography means we are a great match for couples who are planning to have a relaxed wedding and our priority is capturing the day as effortlessly and unobtrusively as possible whilst you have an absolute ball.
400 weddings worth of experience means we know where to be and when and whilst we're fly on the wall ninjas for 97% of the day we are always more than happy to offer a little gentle direction when needed. From helping with buttonholes to co-ordinating the greatest confetti throw ever - we're happy to muck in.
We've been wedding photographers together for over 10 years now and feel so damned lucky to call this our job! We're happy shooting on our own, as a team of two photographers or as a photography and videography team.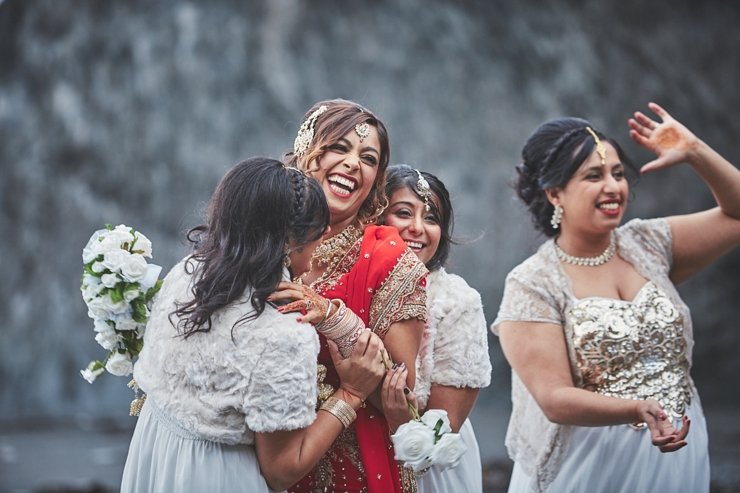 We actually are. If you don't believe us check out the lovely things our wonderful couples have told us over the years. We never stop feeling totally honoured to be 'the ones' to capture your wedding. A conscientiousness that in over 12 years hasn't even slightly diminished. We're super lucky to do what we do, every wedding is different with its own defining moments and creative opportunities and we love them all - tipi weddings, festival weddings, marquee weddings, church weddings, hand-fasting ceremonies, barefoot beach weddings, country manor affairs, at home in the garden weddings, diy village hall weddings, rustic barn weddings and we love how you infuse the day with your personalities, all those gorgeous details...! We simply have the best 'job' in the world!