LOVE LETTERS
Here are some of the great feedback letters and testimonials we've received from our happy couples. We absolutely never ever tire of the warm fuzzy feeling we get when our couples react to their photographs and tell us how overjoyed they are - it really is the icing on the (wedding) cake... (sorry)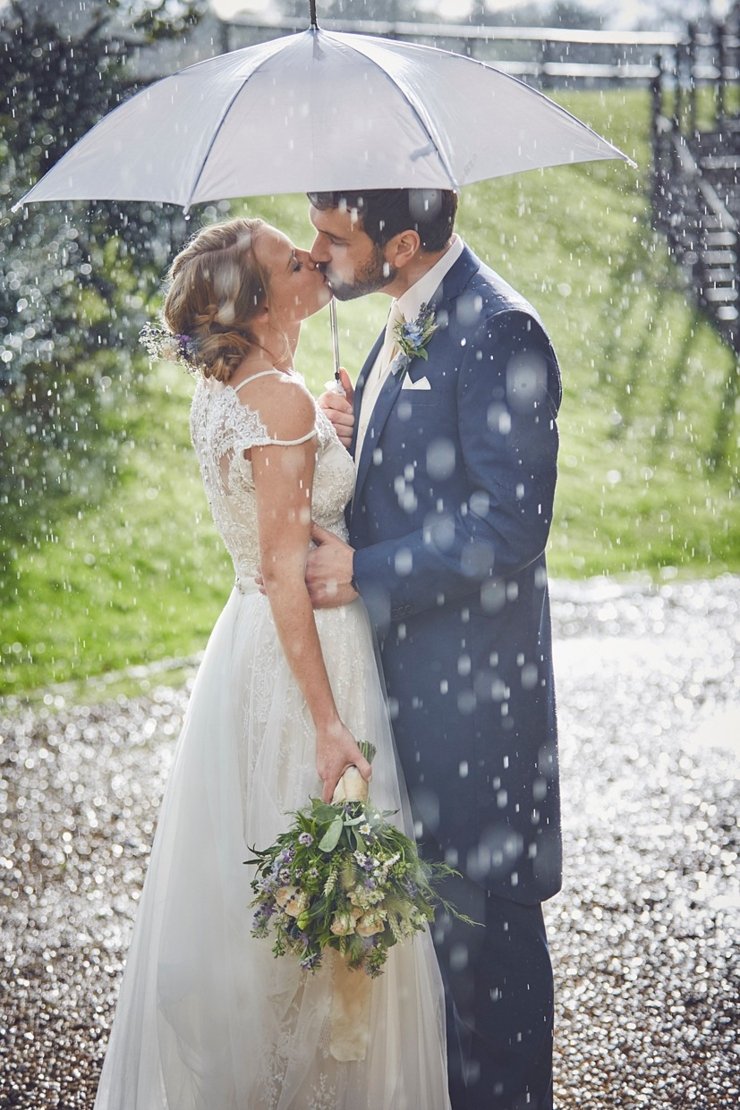 DOMINIQUE & OLLIE
HASELBURY MILL, SOMERSET
Incredible! My husband and I hired Katherine as our photographer for our wedding day. She blended seamlessly into the background and captured the day perfectly. She had never photographed at our venue so visited before hand with us to scope out the best photo locations. As it turned out it poured with rain on our wedding day so didn't use any of the locations we had selected! She managed to coordinate all the standard family shots in between rain showers (whilst keeping a smile on her face) and captured some truly amazing shots of my husband and I (with and without umbrella!) I would highly recommend Nova to anyone in the Devon and Somerset region. THANK YOU NOVA! x
Laura & Lloyd
The Corn Barn, Cullompton, Devon
Highly recommend Nova for wedding photography! Our photos are so beautiful, just so full of love and happiness. We adore them! Katherine and Steve were both absolute angels on the day, so unobtrusive but at the same time so helpful and always on hand. They made us feel so comfortable and we loved having some time away from it all just the two of us while they did the portraits. How they coped with people jumping in from of them with phone cameras, the dreaded group shots and ushers false starting the speeches a couple of times I will never know. I spot more and more hidden little details everytime I look at the photos. Laura & Lloyd xx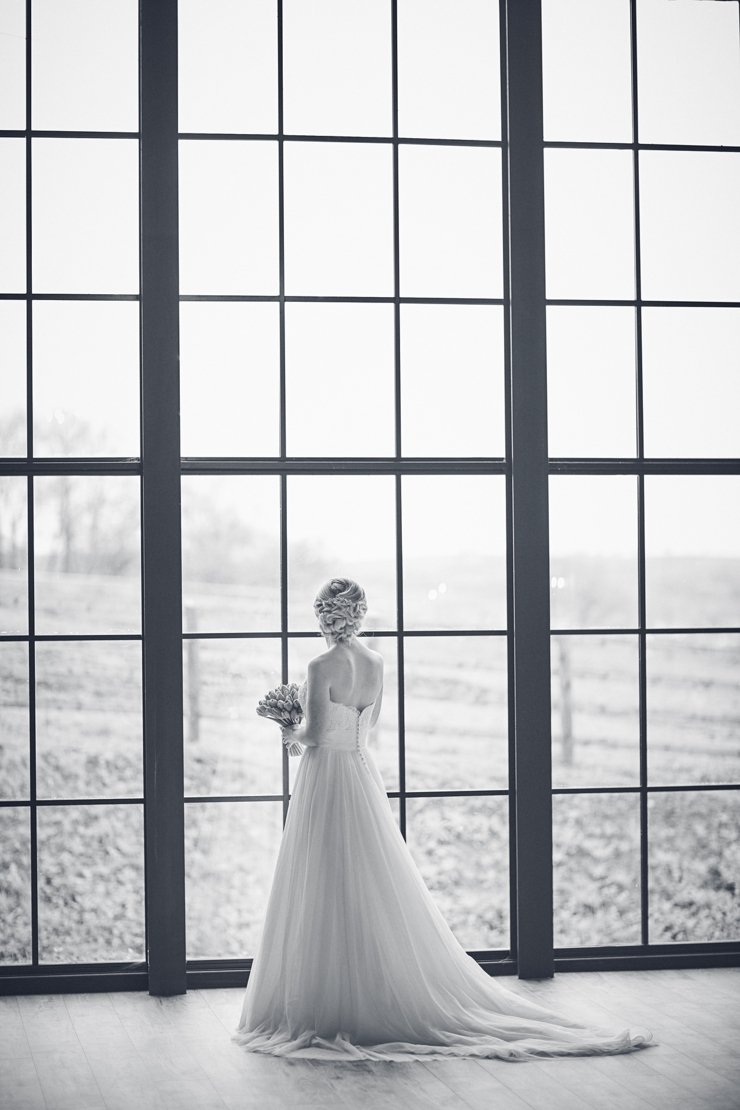 CLAIRE & JULIAN
UPTON BARN & WALLED GARDENS, DEVON
Thank you very much for capturing the important moments of our day whilst blending in to the background. The story of our day will remain in years to come thanks to your photos. There is really only one thing left to say... You are AWESOME!! Love and best wishes, Clare & Julian xx
SARAH & JAMES
The barn at south milton
Dear Katherine and Steve, Ahhh thank you so so much for this email and the STUNNING photographs! They are absolutely gorgeous! We have been meaning to write since June to say a huge thank you for being there on our wedding celebration day. You were absolutely amazing and thank you so much for your patience with a mostly absent bride! The photographs mean even more to me seeing as I missed so many chunks and it's been great fun being able to re-live the day, thank you.
Thank you for everything! Sarah & James xx
Rosie & Dan
Huntsham Court, Devon
Dear Katherine & Steve,
Thank you from the bottom of our hearts. Not only for the absolutely stunning photographs of our wedding that we will treasure forever, but also for your patience, determination and friendship on the day. It was an honour to have you both by our sides and shooting the biggest day of our lives and we couldn't have asked for better company. Thank you for all you do, you are both beyond excellent people. Looking forward to hanging out with you both some more. Love from Rosie & Dan xx
Jen & Chris
Rockbeare Manor, exeter, devon
We've finally got through the entire gallery! Oh my ! So in love with all of the shots, no idea how we will choose which ones to frame! Can't even explain how thankful we are for the way you have captured the day, you are amazing! Jen & Chris xx
Amy & George
Deer Park Country House
Dear Katherine & Steve. Thank you so much for the work you did on our big day. We couldn't have picked two nicer people to be involved on the day. You were both so calm and organised but full of ideas and up for a laugh at any given moment, which was exactly what we wanted. Thank you again and should anyone ask for recommendations in the future we wouldnt be able to speak highly enough of you both! Amy & George xx
Sophie & Chris
UPTON BARN & WALLED GARDENS, DEVON
Hi Katherine! Thank you so much for the photos - we absolutely love them and they came at a brilliant time to cheer us up after the first day back at work. Thank you so much for being our photographer - it helped so much to have someone so patient and chilled out when I was freaking out! And of course once I got to the venue I loved every minute. Thanks again and very best wishes, Sophie & Chris xx
Zoe & Michael
UPTON BARN & WALLED GARDENS, DEVON
Thank you SO much for our gorgeous photos, we absolutely LOVE them! We are more than happy if you want to post or share any! Thank you both again for all your hard work, we are so so happy with them! xx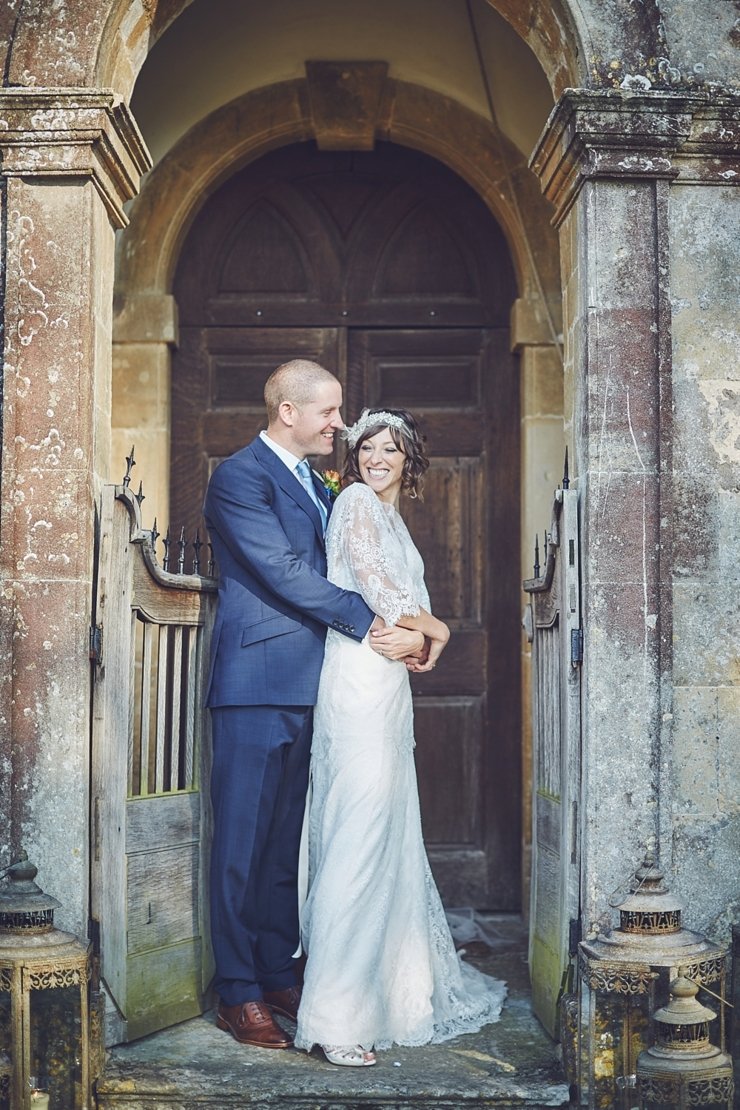 Sarah & Jon
Babington House, Somerset
The photos are awesome!! Thank you again - can't keep away from checking out our pics! They're awesome. Thank you to you and Steve so much for taking so many gorgeous shots :-) Everyone is saying how great you both were and if we have the chance we would love to have you again - I'm already suggesting annual anniversaries at Babington..!! Thank you both so much x :-)
RACHEL & MATT
TUNNELS BEACHES
Katherine and Steve were fantastic to work with. They really put us at ease, especially since we were feeling slightly awkward to start with. We did a pre-wedding shoot with Nova a couple of months before our wedding, which was a really great way of us getting used to being photographed. We felt comfortable very quickly, and they were very tolerant of us not knowing what we were doing! We particularly like the way Katherine and Steve work together - the fact that there are two photographers to cover the wedding means you really don't have to worry about anything being missed, especially during the crucial moments. It was also entertaining for us and our guests to watch Steve balancing on a rock holding up a diffuser while we soaked up the sun and Katherine took some pictures! Our pictures are wonderful. They managed to capture the mood of the wedding, and we particularly like the candid shots of our guests - they've captured some lovely moments for us. Their style is exactly what we were looking for - relaxed, informal, natural - and some lovely shallow depth of field shots. Overall Nova are professional, genuinely lovely people who take great photographs. Thank you very very much Nova, Rachel and Matt xx
Jess & Aogan
Eype & Bridport, Dorset
We were completely blown away by our stunning wedding pictures, which captured our day so perfectly. From the moment that we met Katherine and Steve, we knew that we wanted them as our photographers. We had a very clear vision in our mind that we wanted documentary photography, something relaxed and not too posed, and Nova absolutely delivered. It was a huge benefit to have two photographers cover the day, with Steve capturing the boys getting ready, and Katherine capturing the bridal preparations. Getting those behind the scenes images is so special for both of us afterwards. Also, with two photographers at your big day, nothing will get missed, such as both of our faces as we first set eyes on each other at the church.
From start to finish Katherine and Steve were so helpful, professional and put us at complete ease. Their talent, beautiful photography style and absolutely lovely personality combine to make Nova dream photographers!
Jess & Aogan xx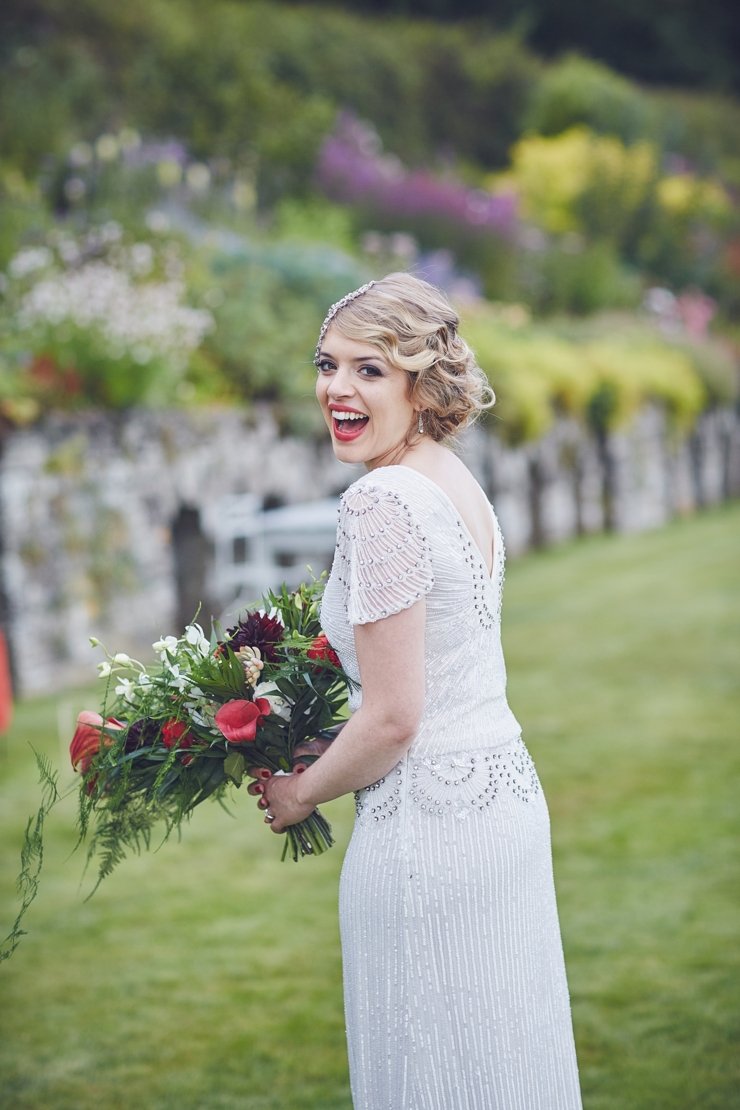 Amie & Ollie
HOTEL ENDSLEIGH, DEVON
Dear Katherine and Steve We are absolutely thrilled with the photographs, thank you both so much! You really captured the mood and the emotion of the day in such a beautiful way, and of course the stunning surroundings! We have loved going through the photographs together and reliving it over and over again. The speeches in particular are very happy memories for us, and this really shows in the photos — so much laughter! Thank you again for all your commitment, professionalism and understanding on the wedding day. We love what you did for us and would be happy to recommend you to our friends. All our best, Amy and Ollie xx
Alice & Simon
UPTON BARN & WALLED GARDENS, DEVON
Thank you so much for the incredible photos. We love them! We swear we don't look like that! You have captured some wonderful moments and we are so pleased that we chose you both to capture our day. You are both super talented and so lovely to work with. Many thanks, Alice & Simon xx
catherine & jim
river cottage hq, devon
Dear Katherine & Steve, we just wanted to say a massive thank you for photographing our wedding! The photos are amazing - we've had countless compliments about them! Catherine & Jim xx
Fran and Freddie
Marquee at home, Buckfastleigh, Devon
Your photos are astounding. You captured the whole day perfectly, and when we go through the collection, each moment really does tell a story. We felt really relaxed with you and your attention to detail and natural approach was spot on. We were so grateful for all your advice before hand and for your flexibility on the day - it was really appreciated! You have captured one of the most significant days of our lives with such superb style, warmth and attention to detail. It was such a pleasure to have you with us and thank you for being so flexible! Thanks again - it's so wonderful being able to relive all the fun.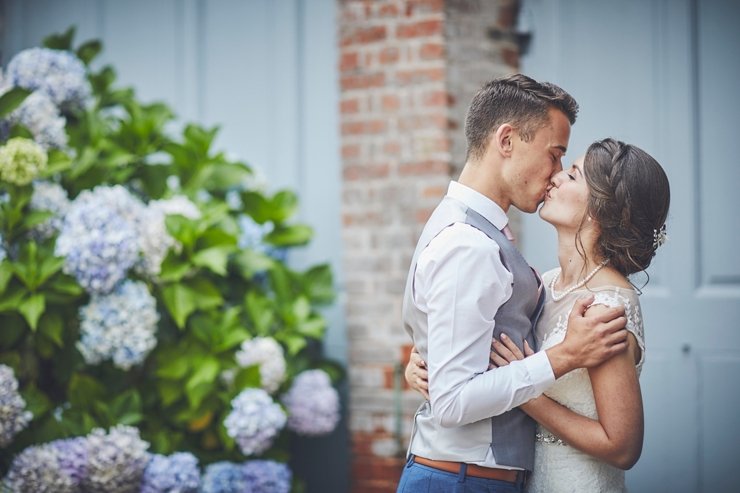 Sam & Eilish
Rockbeare Manor, Exeter, Devon
We couldn't be happier with the service provided by Nova Photography. From our first meeting, to the actual big day, they were so attentive to us to ensure that our day was seamless and we got the pictures of our dreams. And they definitely did that!! Our photos are the most perfect memories. A great mix of staged family shots and natural photos which capture the whole day brilliantly!
We cannot thank you more for what you've done for us Nova Photography and we couldn't recommend you enough!
Sam & Eilish xx
Alice & Paran
Tunnels Beaches
Katherine and Steve made our day super special, they are a amazing duo who made my husband and me super relaxed, even when there was chaos going on around. Felt very lucky to have found them and have them take the pictures of our special day. Would 100% recommend!!! Alice & Paran x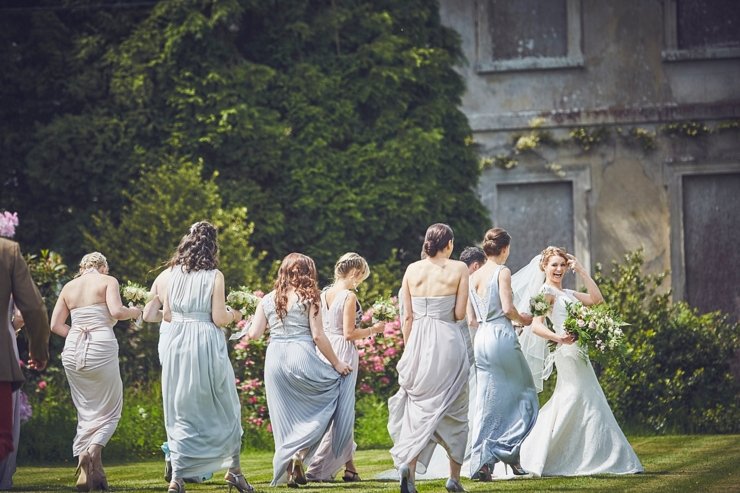 Charlotte & Will
Buckland Manor, Devon
OMG!!!! They are amazing!!!! I love every single one of them!!! Thank you both so much!!!!! Charlotte & Will xx
HANNAH & KEVIN
EVER AFTER, LOWER GRENOFEN, DARTMOOR, DEVON
Oh Katherine and Steve we absolutely love them!!! So many excellent shots (582 gives me goosebumps!) Kevin and I want to say a huge thank you for all that you and Steve did on our wedding day on 2 July. From help with ferrying buttonholes to and fro, a calming voice (and advice to have champagne!) when my nerves got the better of me, giving us space to enjoy some moments together while snapping away, and constant smiles and calm control throughout the day - we simply couldn't have asked for more from you. Perhaps the biggest testament is that your cameras genuinely became invisible and it just felt like you were two friends enjoying the day with us. THANK YOU! Thank you once again Hannah & Kevin x
JESS & NICK
Tunnels Beaches, Devon
Katherine and Steve's wedding photography was brilliant! They really put two normally awkward camera-shy people at ease and captured our day so well! Their style is natural and understated - just what we wanted. We particularly loved their evening shots and ones by the sea. Also, they're both lovely, friendly people who easily fit round our somewhat disorganised schedule, worked well with our videographer and constantly had a smile on their faces. The pre-wedding meetings were assuring and the photos were edited promptly and sent via a nice web gallery we could share with our guests. We can't recommend them enough!
Jess & Nick xx
Claire & James
River Cottage HQ, Devon
Thank you so much for sending us our wedding photos. We love them!!! You did such an amazing job of capturing the day, including so many beautiful details, expressions and the overall atmosphere of the day (including in the rain and sunshine!). We would recommend you a million times over! With very best wishes, Claire & James x x
Charlotte & Will
SHILSTONE HOUSE DEVON
Wow. Just wow! We are so in love with the photos! Thank you so much! They are everything we imagined and more. Honestly, we couldn't be more happy! You guys are amazing! Thank you again!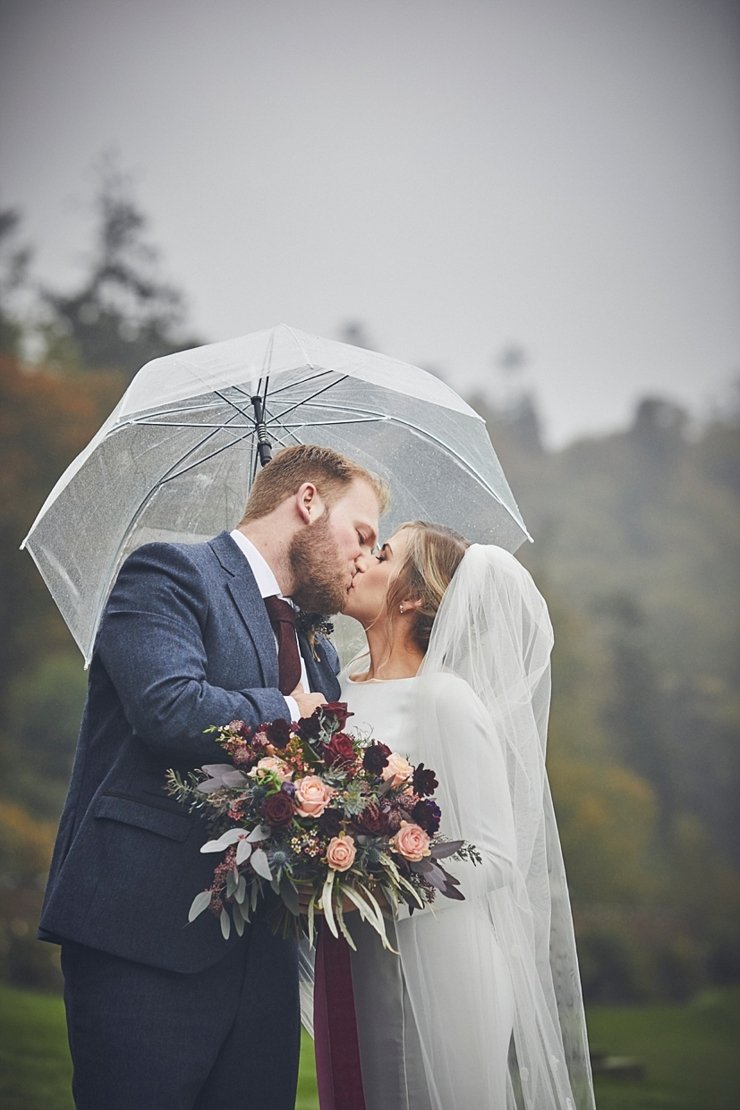 EMMA & KEVIN
HOTEL ENDSLEIGH, DEVON
Hi Katherine and Steve. We finally managed to sit down last night after a busy weekend and look through all our wedding photos. I genuinely don't know what to say, we are just completely overwhelmed and overjoyed with them!!! We have laughed and welled up and had jaw drop moments over them all. You both captured the day so perfectly and you knew what we wanted right from the start without us saying anything at all. You've both always been so friendly and kind to us and have made us feel completely at ease during our wedding preparation. We felt immediately confident in your amazing abilities as photographers and completely comfortable with you as individuals that we knew right away you both were the only people that we would want to photograph and share our day. Thank you for working so incredibly hard on the day for us. Looking through the photos there were so many moments we had forgotten about and didn't see and you have captured these so perfectly. I was worried after the wedding that I would slowly forget certain moments and I hoped people had had a good time and enjoyed themselves. Thank you so so much for capturing all of this and giving us an outstanding, unforgettable memory of our special day. If there is anything we can do to promote your fantastic work and what brilliant people you are please let us know. With all our thanks, huge appreciation and very best wishes.
Mr and Mrs Bolger xxx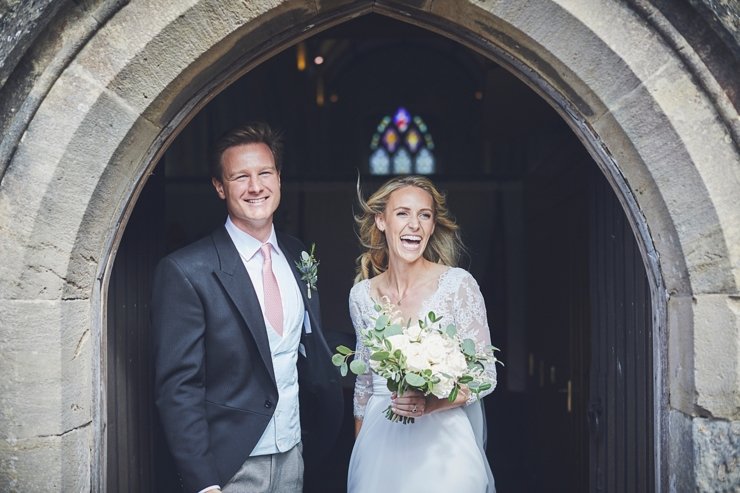 Hannah & Fraser
Marquee at Dittisham, South Hams, Devon
My sister had used Katherine and Steve for her wedding day and we'd loved both her photos but also Katherine and Steve on the day! So when it came to our day, we didn't hesitate to use Katherine and Steve for ours. They are such a lovely couple and it works so well with Katherine taking all the bride preparation snaps, whilst Steve could photograph the ushers lunch. We loved our photos and so happy we got to share it with such a fab duo. Hannah & Fraser x
Laura & ALex
Upton Barn & Walled Garden
Steve & Katherine. We can't thank you enough for our wedding photos! They are so beautiful and really capture the whole day, no one can believe how amazing they are! We are so grateful and will always treasure them. We'll be sure to recommend you friends. Love Mr & Mrs Chalk xxx
Ricky & Ellen
Tunnels Beaches
It's not often you really feel like you mean it when you say things have been worth the wait but in this case, it really did feel that way
A huge thank you to Katherine & Steve for making us feel so at ease and to all at Tunnels Beaches for giving us such a magical day. Ricky & Ellen xx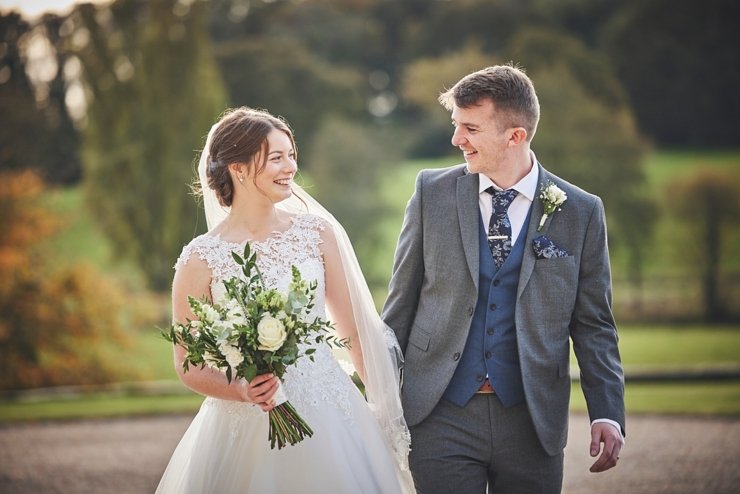 Hi Katherine. Thank you BOTH so so much!! Aiden and I absolutely love our photos, we are so pleased with them! We cannot put into words how much we love the video. I have cried my eyes out watching it, and brings back so many memories! Thank you again for everything that you and Steve have done - you were both amazing! Love Charlotte and Aiden xx
Charlotte & Will
SHILSTONE HOUSE DEVON
Wow. Just wow! We are so in love with the photos! Thank you so much! They are everything we imagined and more. Honestly, we couldn't be more happy! You guys are amazing! Thank you again!
sylvie & nick
rockbeare manor
The photos are absolutely incredible. You have captured our day so perfectly from start to finish. You are so talented and love all the moments you have captured of not only us but all our friends and family. We cannot thank you enough for capturing so many special memories for us. It really was the best day of our lives.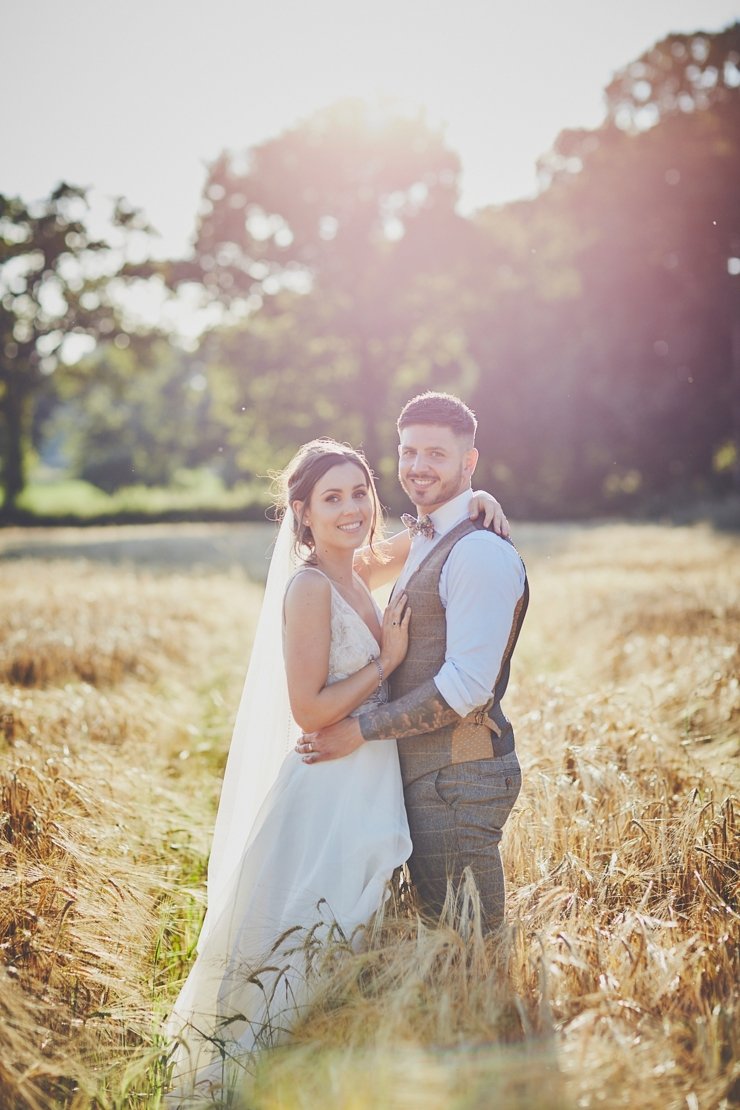 Abi & Jake
UPTON BARN & WALLED GARDENS, DEVON
Katherine and Steve, we will never be able to thank you enough for capturing our day so beautifully. We are absolutely overwhelmed by how amazing the photos are, we will cherish them for the rest of our lives. The photos tell the story of the day so well and it was lovely to see all the little things that we missed. You were brilliant on the day and we had lots of comments about how organised and friendly you were. You made us feel so relaxed, comfortable and confident, and we actually enjoyed having our photo taken on the day! Thank you again for all of your hard work and loneliness throughout the whole process, Abi and Jake xxx
Veronika & Danny
Pynes House
Katherine & Steve, I wanted to say a huge thank you to you both for the other week and capturing our day!
It was such a pleasure to have you both on the day. It felt like you were everywhere and nowhere at the same time - completely non-intrusive given we were still photographed throughout the whole day, while being totally sure that all the key moments were captured! I think the engagement shoot beforehand was such a great practice too and definitely helped to put myself and especially Danny at ease :) We can't wait to see the results!!
We wanted to say a huge thank you for our album that was delivered this week!! It is truly magical The photos all fit so perfectly together to create a unique feeling and memory for each page. And the cover and quality of the album itself is beyond all our expectations! A truly special piece to last a lifetime.
Thank you so much again to Katherine and Steve for all the work, beautiful moments and memories! It's been a real pleasure to have you be part of our journey and also really appreciate all the support and care along the way with respect to my family.
Veronika & Danny xx
Jess & Adam
UPTON BARN & WALLED GARDENS, DEVON
Hi Katherine, The pictures are amazing. We're both so chuffed, we were welling up just looking at them as they captured the day, and the emotion, just perfectly. Thank you so much for everything. You've both been completely wonderful from start to finish and we can't thank you enough. Jess & Adam xx
AImée & Andy
Rockbeare Manor
Dear Katherine & Steve. we just wanted to say a huge thank you to you both. We had such fun on our wedding day and that was largley down to you both keeping us relaxed and having a laugh along the way!! We're so glad that we picked you guys to photograph our big day - thanks so much. Lots of love, Aimee & Andy xx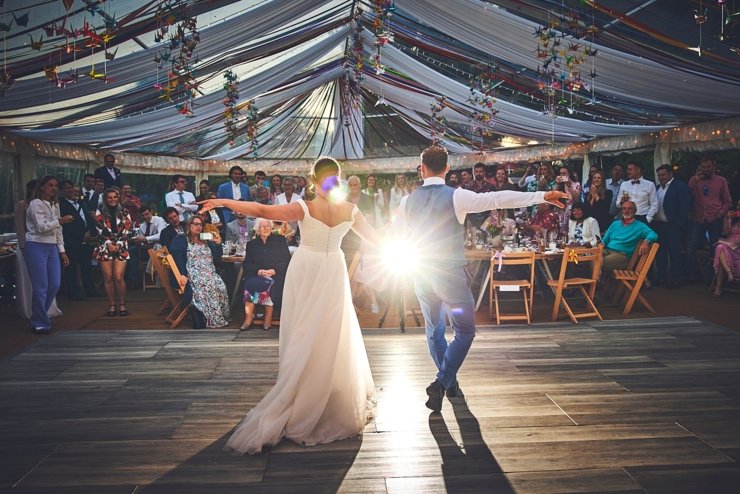 verity & james
Marquee at home, exeter, devon
The photos are absolutely gorgeous. I cannot stop looking through them! You have captured the atmosphere perfectly, they're just awesome. Thank you again, so so much. We honestly couldn't have asked for better.
You guys are great. Verity & James xx
Steve was our photographer at our wedding at Tunnels Beaches in April 2019. He was absolutely brilliant, subtle but decisive. The photos are so beautiful, they really capture what we wanted from the day, just lots of natural photos with pretty much every guest having their own smiling photo. We also bought a photo book which sits proudly on our coffee table. Thank you so much Katherine and Steve!
Lauren & Mark
Sylvie & Nick
Rockbeare manor, Exeter, Devon
The photos are absolutely incredible. You have captured our day so perfectly from start to finish. You are so talented and love all the moments you have captured of not only us but all our friends and family. We cannot thank you enough for capturing so many special memories for us. It really was the best day of our lives. Sylvie & Nick
Lucy & Alexander
Kirtlington Park, Oxfordshire
Dear Katherine, thank you so much for our stunning wedding photos. They are all amazing and we had a hard time choosing just one for this card! Everyone is so impressed with them and it is so lovely to look back and remember the day. We had the most fantastic day and you really helped us feel calm and made sure things ran smoothly. Lots of love A&K x x
Beautiful photos, lucky us. We were so happy you took the most gorgeous photos of both of our Dixon offspring weddings! You really capture the beauty and the fun atmosphere of their wonderful days. Thank you for the memories you caught. Love and hugs from their proud Mum, Avril xx
Jess & Brad
Tunnels Beaches
Hi guys! We just want to thank you so so much for our pictures. They are absolutely beautiful and I've shed a few happy tears looking at them all! Thank you! Jess & Brad xx
Esme & Chris
Marquee by the River Exe, Tiverton, Devon
Thank you!! Chris and I loved having you both there with us on the day. We frequently dip into our beautiful photo collection to reminisce and re-live our favourite day. Thank you again for capturing everything so wonderfully for us xx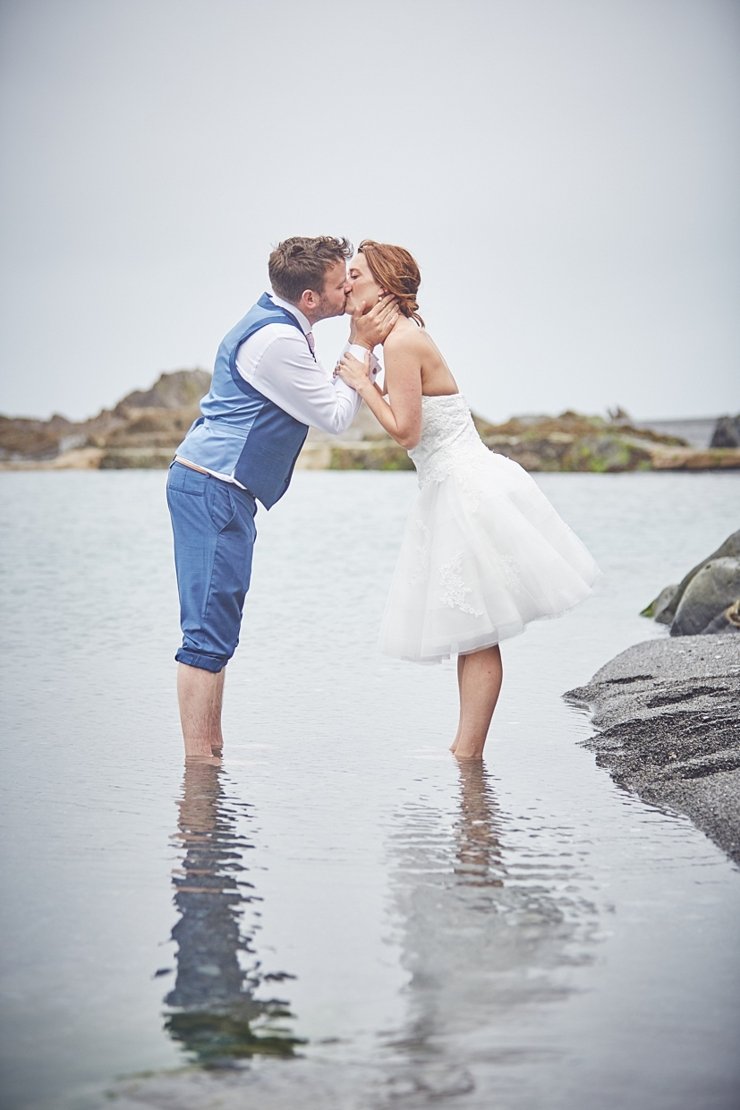 Hanne & John
TUNNELS BEACHES ILFRACOMBE
John and I could not be happier. We have already discussed events in the future that might justify professional photos being taken so that we can work together again :-) They are exactly if not more than what we have hoped for. Absolutely stunning! Thank you ever so much for creating SUCH a special memory. Lots of love, Hanne and John xx